Our services
The most common survey reports are the RICS Level 2 Survey and the Building Survey (previously known as a Structural Survey). We also provide independent valuations for matrimonial, probate and tax matters which meet the requirements of solicitors and HMRC.
RICS Level 2 Survey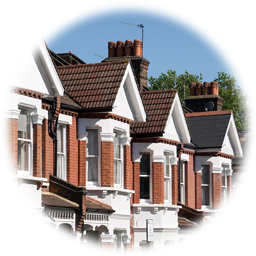 The RICS Level 2 Survey is a detailed inspection of a property designed to provide you with useful information in a format you can easily understand.
It should help you to make a reasoned and informed judgement on whether or not to proceed with a purchase and to be clear about what decisions and actions should be taken before contracts are exchanged.
It is designed ideally for houses built since 1900, which are of conventional construction and in reasonable condition, although in some cases it may be suitable for older properties